Inaugural Green Fellows
Alumni established the Green Fellowship in 2018 to support students advancing social justice and environmental sustainability. The inaugural Fellowship year marks the 50th year of the Whole Earth Festival and was designed to fund projects exploring the history of student activism and student-led advancement of social justice, sustainable technology, and environmental sustainability at UC Davis.
The College of Agricultural and Environmental Sciences is pleased to announce the inaugural recipients of the Green Fellowship.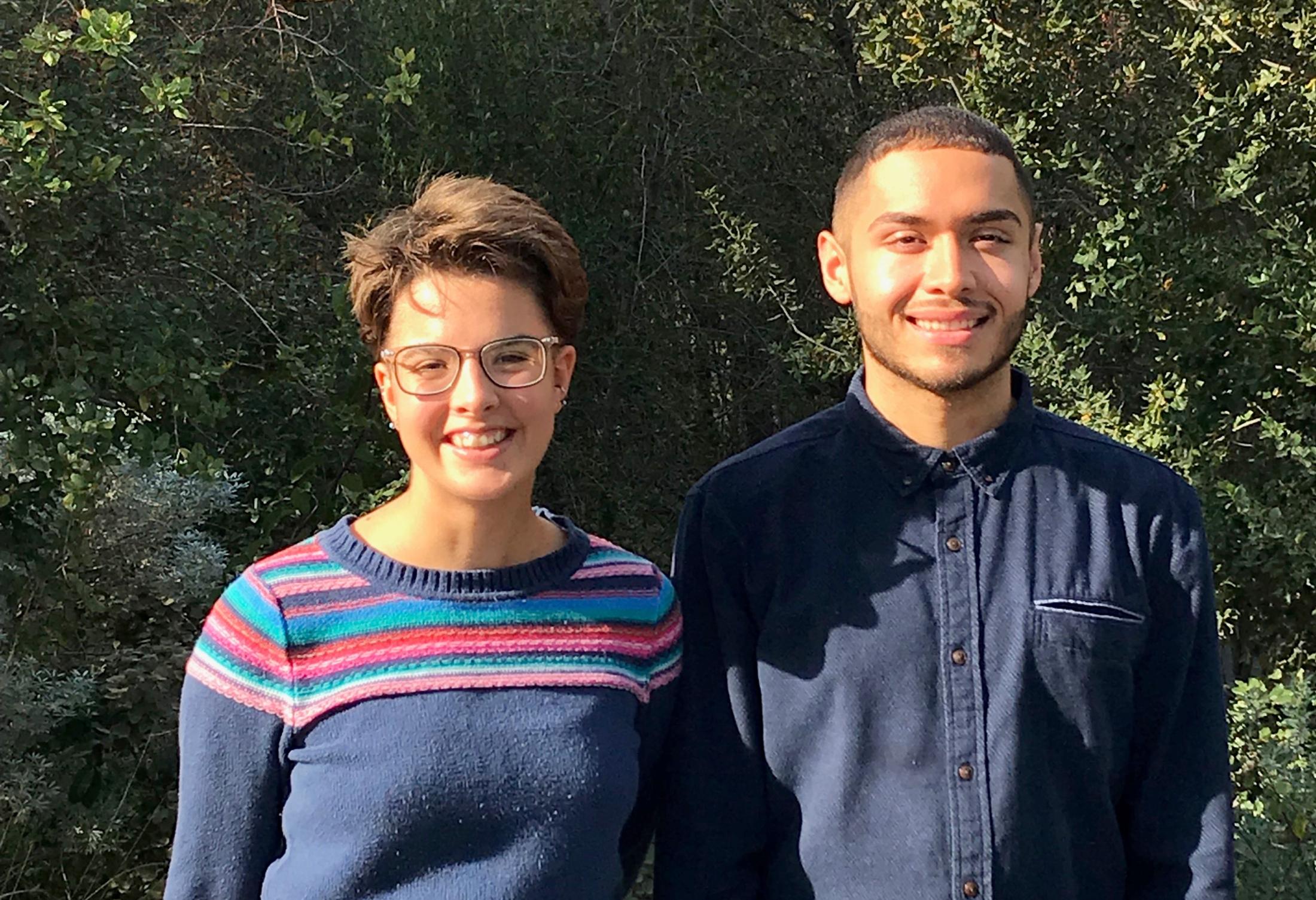 Aina Smart Truco
A 5th year Sustainable Environmental Design major from Davis, California, Aina is focusing her remaining quarters at UC Davis on her Green Fellowship project with the support of her mentor, Assistant Professor David de la Pena. Aina will use her creative skills to turn interviews with activists from the past and present into a "documentary film, an artistic installation, and a storybook research paper to visually animate these leaders experiences." She imagines her project "can be used as the beginning of a new movement of activism on campus, where a better understanding of where we've come from can inform how we pursue a more progressive and idealistic future by getting more students involved and pushing for change."
Aina brings significant experience to the Green Fellowship. Already at UC Davis she has taken on large projects with the D-Lab where she helped design a insulation testing chamber, the experimental course "Bending the Curve" where she helped re-imagine a renewable fueling parking area, and for a study abroad course in Barcelona, Spain she helped create a short documentary video based on interviews about urban planning initiatives with local stakeholders.
Christopher Almaraz
He is new to UC Davis but Christopher Almaraz is already jumping into opportunities on campus. A junior transfer student and Communications major from Salinas, California, Christopher enrolled at UC Davis in Fall 2018 and immediately connected with the community at the Student Farm as he explored his interests on campus including his passion for food justice.
For his Fellowship project, Christopher will interview past activists and student leaders and will create multi-media art and information installation of photos, handouts, art work and virtually any artifacts that can be used to understand something about the people, institutions or cultures of the past.
His interest in this type of project was sparked at Hartnell Community College where he learned about what sociologist to refer to as a "Sociological Imagination" and began to recognize the disconnect the majority of society has with food and the importance of sustainable agriculture and technologies. Christopher's background also includes work on an organic farm alongside coursework in communications, sociology and psychology. He will be supported by his mentor, Kait Murray, a current Ph.D. student in the Education Graduate Group and Director of First Year experience at UC Davis.
Green Fellowships Information
Beginning in the 2019/20 academic year, the Green Fellowships will fund student projects which:
Benefit the Sustainable Living and Learning Communities (SLLC) and are conducted in relationship to the physical or program resources of the SLLC. SLLC programs are: the Student Farm, the Domes and Tri-Coops, Project Compost, Solar Decathlon and Design-Lab. Connection of the fellowship work to the programs and space of the SLLC allows for continuity and year after year learning.

Are designed to have positive impacts for both social justice and environmental sustainability.

Take an interdisciplinary approach to ensure that the above is adequately addressed.

Connect to the UC's Land Grant mission of serving the community
Applications for the 2019/2020 Green Fellowships will be available in early 2019 via the Office of Prestigious Scholarships and due in Spring 2019. Check back for the timeline and Fellowship application.